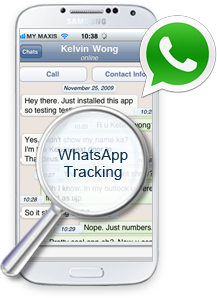 WhatsApp is a very famous app these days and people prefer it over other means of text messaging, photo sharing, video sharing and location share functions. If you want to spy on someone's WhatsApp messages, then it is possible through mSpy. mSpy is a paramount service provider for cell tracking and monitoring. It gives you access to all the shared messages & attachments, along with exact date, time and sender information. You can spy on anyone's WhatsApp messages by sitting at any remote location and most importantly, without letting people know that you are doing it. It is the most essential feature of spy software to remain invisible on the device being spied.
Reading Whatsapp Messages Online
It is the dire need of some people to spy someone's WhatsApp messages for personal or business terms. Parents want to read whatsapp conversation of their children, partners want it for their gf/bf, spouse wants for husband/wife and business owners need it for employees. It has become very easy for you to track whatsapp messages from any mobile device now. You can take appropriate steps, if you find that you've been cheated personally or on professional grounds. mSpy is a boon for the people who wish to track WhatsApp messages of any mobile.
Start Monitoring Whatsapp Messages
To start spying you just need to take these easy steps:
Go to mSpy's web-site and purchase the software.
Download it into the phone you want to monitor.
View the phone's data from any device that has Internet connection.
With mSpy you will be able to:
Monitor calls
Track text messages
Read emails
Track GPS Location
Monitor Internet Use
Access Calendar and Address Book
Read Instant Messages
Control Apps and Programs
View Multimedia Files
To Have Remote Control of the Phone
Want to check the whole range of features offered by mSpy? Visit its official web site at www.mspy.com