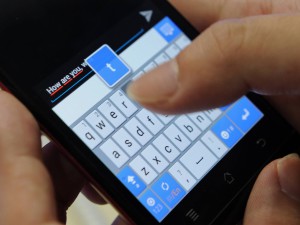 It's actually easy to hack someone's text messages, but it`s not legal at all. Fortunately there is another option – Cellphone Spy App!  All you need is access to their phone once (really, once is enough) and a great spy app to do the rest.
First though, you need a good spy app.  Sure the app store is flooded with spy applications that claim to be 100% free.  You have to know you get what you pay for.  And since you paid for nothing, you usually get…well…nothing.  Nothing of value anyway.
Free Tracking Apps Are Usually Useless
mSpy is a paid app. Wait, before you rant about the cost, think about what you're getting with mSpy: you can monitor text messages, calls, instant messaging apps (Skype, WhatsApp), photos, videos, calendars and address book.  You can even record phone calls. Now isn't that better than paying for nothing?  The whole phone becomes available to you.
How to Install Spy App on Cell
All you need to do is to install mSpy into their cell phone and mSpy will do the rest. With this app you will no longer need to hack someone's text messages to read them, you just need to log into your mSpy account from your laptop of smartphone or tablet, and every text message will be sent to you, even if it's been deleted from the phone.  And just because it's a great spy app, mSpy is undetectable in that person's phone, whatever platform he's using.
To start spying you just need to take these easy steps:
Go to mSpy's web-site and purchase the software.
Download it into the phone you want to monitor.
View the phone's data from any device that has Internet connection.
With mSpy you will be able to:
Monitor calls
Track text messages
Read emails
Track GPS Location
Monitor Internet Use
Control Apps and Programs
View Multimedia Files
Access Calendar and Address Book
Read Instant Messages
Get the mSpy App now. Go to www.mspy.com and select your subscription!